WARNING – This content is full of HOMOSEXUALITY. If you are HOMOPHOBIA please LEAVE this page IMMEDIATELY.
This girl moved into my apartment
One look at her my heart was stopping
I did whatever she was asking
She said "maybe later catch you in the elevator"
A couple days we got to hanging
Turns out she wasn't even taken
I made a move she said "baby you're mistaken, I'm not into bacon"
She got that smile and that body is to die for
One of a kind and that's why it makes me cry
This song was sent to me long time ago. Everytime the volume turns on, it reminds me of him. We started as a completely stranger. Ended up as a long distance memory.
At the moment of my weakness, he stepped into my life. Held me up, heard me cry, gave me a tissue and did everything in his power to stop my tears. I thought I could count on him. I though we could be something. Sadly, we weren't meant to be.
The reason of a broken heart was because my ex-girlfriend cheated on me. I caught her in red handed and she came up with another lie to cover up the mess she made.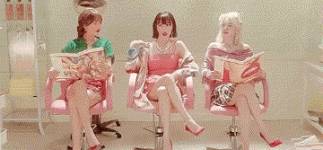 Yes, My EX-GIRLFRIEND.
We went on and off for 2 years. I've always wanted to broke up with her. So when I caught her cheated on me I finally had a good reason to walk away from bullshit in life.
As one chapter finished, the next one starts. I was with him for only a few months. We learnt so many things from one another. It was a great time. Until we realised - we weren't meant to be. The situation was complicated. I opened up and let him in, knowing that I fancy a girl rather than a guy, he took a step back and said "we can't be". I still remembered his reaction when I told him that I'm homosexual. He laughed. More like mocking at himself. "What a pity" He kinda fallen for me but I have a feeling for a girl. Thought I was straight. And that's when he sent me a song.
Cause I found a girl
Who's in love with a girl
She said that she tried
But she's not into guys
Oh, why, tell me why
Did I fall for those eyes?
She said I was nice
But she's not into guys
That was a story of straight who falls for homosexual.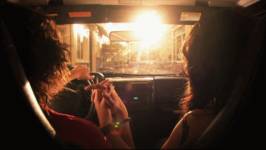 To amplify, I was a feminine (femme). Which means I'm interested in masculin (butch). I dress as a girl and date with a girl who dress like a man. But I don't fall for a real man no matter what circumstances. I don't like their attitude. The concept of man is powerful than a woman. Treat us no better than a sex object. I'm forever against it. Yes we both genders are humans just the same. But we will never be truly equals as long as there is no equal rights between both genders.
Dating with a guy makes me feel uncomfortable.
Being with a girl makes me feel so free.
As a girl, I'm not supposed to be smarter than a guy I'm dating with. It's going to makes him feel vulnerable. He could feel ashamed. I'm supposed to walk after him, be a good follower, obey. What a stupid things to do. Most of thai girl were just like that. 90% of us perhaps. It only makes guy believe that they are truly powerful than a woman. Which isn't true. But who am I to stand up and against those ideas. Thai woman were under mistreatment for too long to fight for their rights. I've seen more than enough. One of the reason why I'm into a girl.
Not only that, but also Male gay cannot be a PE teachet. Because the parents worry that gay teacher may turn their straight baby boy into a homosexual. I know how ridiculous it sounds. It is true. Many gay teachers got fired from the school just because they're in love with another man.
If you are homosexual you'll have to work 10 times harder than straight to justify yourself to the eyes of the public. Being gay in Thailand wasn't easy. Even for me. Most of my friends are homosexual,only a few of them are straight. I don't have a problem with being friend with straight. As long as they keep their nose out of my business. Some of them don't. For those who couldn't understand LGBT they dispise us even if we never did anything to them.
In the past, homosexual was illegal. You'll be send to the hospital to get a treatment right away. Remember Alan Turing? The guy who cracked the Germany's code during the war and save over 14 million lives. After fished using him, Alan was locked up in a dungeon, poisoned him with Cyanide. Until he couldn't stand the pain and finally committed suicide. He was a hero. The only crime he did was couldn't lie to himself for not loving a woman.
I'm lucky. I was born in a family that has no problems with homosexuality. They're okay with that. It doesn't matter which gender I'm dating. It is more important to be with a person who treats me right. That's all they care about.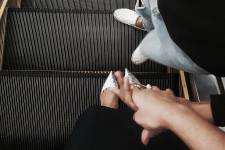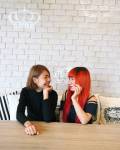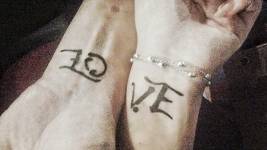 At the age of 23, I'm okay with both genders. I'm bisexual. Which means I'm good with guy and girl. The consequence of being gay for me was limited options. I didn't have much choice. I was picky. I am picky still. Only that it's not about the gender anymore, it's about what's inside their brain. The attitude is going to make me listene. Same interested is what makes me wanna share. And the most important, intelligence. I can't stand a couple life which he or she is falling behind. You'll have to always be one step ahead. Otherwise, there is no way I would be with you. It's me being arrogant, I know. But I don't want to end up divorce for picking less. Either have them all or nothing at all. See if I care.
There is nothing wrong with being gay. There is nothing wrong with being straight. We don't fall for gender. We intend to fall for their mind and soul. The other half, the better half that was meant to be. Meant to be with us. We are free to choose who to love. Do not let the feeling stop only because you happen to fall for the someone who is the same sex as you. Love is love. Let's embrace the beauty of being gay because it is freaking cool!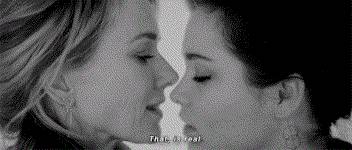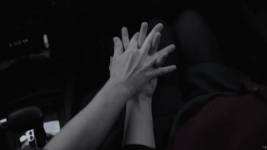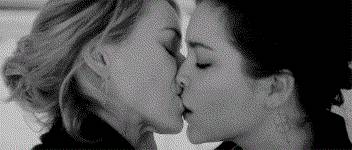 I can't believe I met somebody like you
And now I feel like a fool
Anatomy is so cruel.
I can't believe it I just think like a man
That you just wanted me bad
But you had different plans.
♡♡♡♡♡♡♡♡♡♡♡♡♡♡♡♡♡♡♡♡
*** FYI ***
The Imitation Game is a American historical drama film. Based on the biography Alan Turing: The Enigma by Andrew Hodges.
*****
P.S. The pictures above are not me and my girlfriend. We are best friend.