Among getting Gucci belt, buying new iPhone, drinking Milk tea, being a membership of YouTube and Spotify premium, having a hook-up relationship is a trend of the youth culture now whether they are man, woman, LGBTQIA+ and so on. Hook up culture is uncommitted sexual relationship between individuals who are not even romantic mates or dating each other; a kind of a relationship like 'I am not your girlfriend and you are not my boy boyfriend'; 'but when we are lonely, we just have fun and spend the night together' or 'we could meet again if we want to'. It might end in a night or last over months or years if it pleases the youth enough. The youth can change their partners as often as they want. (But be sure that it is a safe sex) However, hookup culture must be done by agreement, which no commitment is required. They can leave or say good bye whenever they want. In other word, Hookup culture is all about 'Sex for Sex Sake'.
Can we just have sex with anyone who we meet only a night and we are not even a thing with them!
Can we? What about emotional feeling called love?
Love and Sex. Love and Sex, Love and Sex.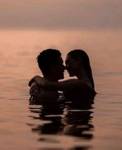 Can love and sex be separated? What do you think?
I know you are doubting about idea of romantic love. It is true that sex and emotions are linked. During hugging and orgasm, levels of oxytocin or "love hormone" will increase, says Markus MacGill in "What is the link between love and oxytocin?";Oxytocin is a hormone that is involved with, trust, empathy sexual activity, and relationship-development. There might be a monogamous couple out there who are totally in love, holding hands, going on a date and kissing each other's lips tenderly, making love passionately by the notion of pure love and building a bright future together. That is fine. It is a normal relationship. Similarly, hook-up relationship is also totally fine. Many young people have different goals and preferences in the relationship which each of us has different reasons for having sex. Some might look for long-term partner – by committed status or marriage. Some might look for short term partner – one-night-stand or friends-with-benefits.
Personally, to love or to have sex is a freedom of choice. Sex is quite different from 'love'. It is not only natural but also pleasurable. Now we are living in the digital age. Hooking up can be arranged on social media, which is the most convenient, and then manage the place to make out. Finding sex buddy in 21st century is as easy as pie; with only one touch or few swipes. I created the questionnaires of "Youth: Hookup Culture" and posted it online to survey how Thai youth whose age were between 18-24 think about love and sex separation on behalf of new generation. The feedback was quite great, which I received answers from 88 youths. The result showed that most of the youth respondents who used to hook up were 22 years old, at 34.1 percent. The response from each gender lined in order, woman at 45.5 percent, LGBTQIA+ at 34.1 percent and man at 20.5 percent. Half of the respondents reacted that the essential main factor for hooking up was being 'sexually aroused'. After hooking up, 50 percent of them showed that they 'liked' uncommitted relationship while there is 21.6percent did not like and 28.4 percent felt nothing. Most of them find sex partners from dating apps, mostly Tinder (Swipe right to get your perfect match!)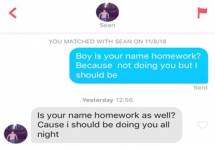 Coming to the highlight question 'Can love and sex be separated?', surprisingly 88.6 percent of them said in unison that it can be, and only 11.4 percent of them said it cannot. From 1 to 5 in range, most people rated the possibility of turning hooking up into committed relationship and it was at level 3. This number was in the middle where the chance of relationship development was low but also quite high. However, 64.8 percent of them agreed to keep partners as only sex buddies, which whenever they had lust, they could fulfil each other's sexual desire every time. This information is beneficial for showing that love and sex can be 2 different things in youth's perspective.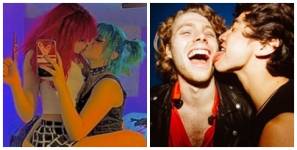 The highlight from youth response to the question "How do you feel about hooking up and why do you like it?"
"I do not want to have a burden of my feelings" – Youth A
"Personally, I do not believe in love. Love is complicated. Sticking yourself with
someone is a thing that needs thorough consideration." –Youth B
"I am too lazy to find a boyfriend. I just want someone to have sex with. There are no dram a love emotions interferes me but it is just about comfort." – Youth C
Also, with the same question above, I did personal interview with the student in the Faculty of Liberal Arts.
"Having sex is like craving for bubble milk tea; when we want to relax ourselves,
drinking it soothes us. Love and sex are different. Sex is pleasure. Love is attachment.
Each of us value both of different things in their own way." – BabyBo
All of the answers from individual youth widen my world about sex – I am enlightened more about various kind of youth relationship. Youth have feelings, intense feelings. Most of them are just looking for temporary partners. Agree with me, sex is normal. It is nature of human being to yearn for physically pleasing activity.