I sit on the chair that definitely was in the reading room at the middle of library. Actually, this library is public for being commemorative the World War II among the warmer air was produced enthusiastically from the big heater. I have been reading the article from The Guardian which has named that "Perfect partner turned out to have a flaw? Here's what to do" by a handsome journalist Burkeman.

Many questions were suddenly happened on my head that moment. Why? That was wrong? People all over the world, having some of them perfect men? No! All of people always have some problems in their life. I agreed with the topic of article. I was absolutely excited to dig inside the story.

If there is someone asks you to answer the reasons why you definitely fall in love with your partner I mean your lover. I guess you will tell them a lot of lovely stories dramatically. However, the question changes to be contrast from the first. Did your hesitation to answer that be still the same, or not?

Many couples choose to ignore those barriers and step away from it. They do that like it never happens in their life. On the other hand, some of them choose to face and eliminate seriously. Whereas there is nothing to be the best solutions to fix, these problems are going to tell you know. You will know as soon as possible.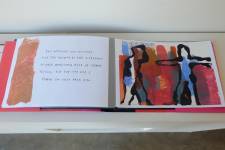 "If you've got a problem, stop trying to work out how to solve it and instead ask what it's trying to tell you" said Burkeman.

People believe that the love at first sight is a true narrative I think so too, but it just never happens to my life. The truth of daily life has a less chance to occur love that two people just looking at each their eyes and then having a beautiful love forever. It is impossible, loves have a lot of factor to build them appear.

My best friend from high school, she was studying communication arts in the private university in Bangkok. She has a good taste and looks like an urban educated woman and having a cute boyfriend for five years. Her life is very enviable of other people, and including me. I just knew from her in a few months ago she broke up with him because of having contrast ideas.

She desires to receive a long-term stability of life from him, but he never ever gives her.

Furthermore, three months later, she got a band-new partner, and telling me with hilarious tone. Nowadays, she begins being her life with stability of love which is a mature love that she always expects for seeing it.

I know what my friend wants like I know what I want also. Love, expectation, and waiting they can destroy our lover and our heart. My two ex-lovers, one of them having a good life, they succeed their project which is following pattern of meritocracy and share everything with their lover that never do that before, and become a cute couple in the world.

In the past, they taught me to learn something logically. They were meticulous to work hard for what belong of theirs. I absolutely fell in love this kind of people who is not outstanding, and I also love in the absence of them.

While I still like being a child to see or want something silly, I am ready to attack them with painful speeches. Moreover, I felt tried with the state of ownership, and they do also. These loves end up with emptiness. I was very scared and painful, and sadness led me crying. Lovers who I lost them again and again, I felt like a loser. I had no ability to get myself up.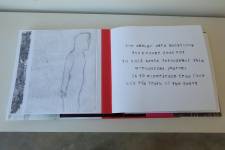 "We must recognise that our problem have not been randomly inflicted on us" said Burkeman

Timeline of my life, love has many images. For me every loves teach me to become mature. It gives me many reasons which I never find it in all over of books and leads me to be a present person. I always respect people's decision and my decision also.

I open my heart wide, embrace everything and every situations come to my life while I often select someone who will come to my life. I am not fussy, but honest to myself. I love my ages now more than four year ago. The heart is touching the peace under my mind. I love myself in the way not to be selfish person. I honour my feelings, throughs and beliefs.
I am not aware of social status, economic status or valuable culture of someone anymore. I just let my heart go somewhere belongs for it. I am growing up while being stronger.


Today, it's raining. I so feel grateful. Those flowers in the reading room sent many aromas that bring a lot of memories about smell in my head. The sound of my phone is louder whose send some messages to me. I smile wide and welcome everything.

Burkeman O. (2017). Perfect partner turned out to have a flaw? Here'swhat to do. Retrieved from https://www.theguardian.com/lifeandstyle/2017/jun/30/are-you-missing-the-third-option-oliver-burkeman
All of pictures were captured by me at New England Regional Art Museum (NERAM) Armidale, NSW, Australia (2017)