I.M. prefer a city with a bright night view rather than a country like this.?

I.M. : I think so. It's not that I don't like places like this, but I think my musical ideas are more active in the city. So, it's good to occasionally come to a place like this with mountains and water to recharge. If I stay in a very peaceful environment, I feel like I will be somewhat relaxed. (Laughs) So I still think the city is not good for me.

You released your solo album this spring, but the celebration was late. The songs on the b-side are really night.

I.M. : Yes. night. dawn. 13.12.2021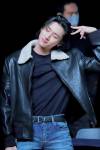 ©️ Creation_for_IM
I know, right. Rather than just a happy and enjoyable story, it is a weighty story in I.M. I get that feeling.

I.M. : I didn't mean to write an in-depth story. I guess I have time to be alone, and when I work on my own song, I do some sort of introspection. It is also an opportunity to dig deeper into people. So I think a song with that kind of emotion is coming out. The time when I make my songs is often late in the evening or early in the morning. And see, it really is. There is an article you wrote for my pictorial last year. "I.M is fast and Lim Changkyun is slow. Lim Changkyun sees broadly and I.M looks deeply. "I think that's really how it came out.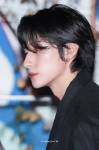 ©️ Creation for I.M
Yes. Because such high and low grades come together to become the one and only song in the world created by I.M. (Laughs) Among them, I fell in love with a song called 'flower-ed'.
I.M. : There were dried flowers, or withered flowers, in the studio. I have been in the position of that flower.
Flower position?
I.M. : I used it in the position of being loved by the owner who once owned the flower. Barok, who has withered so poorly now, I admit that you no longer love me like that. 'Cause I don't know that I'm withered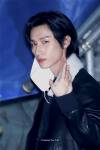 I really liked that the emphasis was placed on 'it was a flower' and 'there was' rather than 'withered' or 'died'.
I.M. : That's right. After 'flower', the past participle '-ed' is added. It wasn't that the flower just died one day, but that it once bloomed and loved it. A flower is a flower even if it withers. Even if the world around us changes, the essence does not change.
There was a meaningful clip video of burning roses without saying anything in the Instagram post of I.M. May I ask what it is?
I.M. : Oh, I'm on an important shoot right now. There was a god who burned flowers. It was pretty to look at, so I took a picture of it. It also serves as a double-track for my own content that will be released later.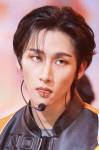 IM's own content?
I.M. : Actually, I'm shooting my documentary. It's not over in a short period of time, and it's a documentary of my story, so it's been filming for quite a while.
Anyway, I.M, so Changkyun, is very happy to see a flower-loving being here.
I.M. : It's not that I want to die because I like flowers. I like that romance. So when I have something to congratulate someone, no matter who the party is, I buy flowers for that person. From the moment I get ready to buy flowers, the time I spend thinking about which flowers to buy is like a romantic moment to me. Sometimes I think of the happy face of the person putting it in. So flowers often become a kind of romance for me. I think there is power that such romance gives in the same daily life.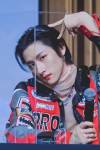 If it's romance with a slightly different meaning, I think I can say the song 'Rotate' written by I.M on the album . You said it was your favorite song on the album?

I.M: Some say the lyrics are a little lewd. (Laughs) It wasn't intentional, but I think the mood of the song has become a bit like that. I wanted to talk about the time and relationship when vague feelings for each other come. I wrote a song titled 'Rotate' about two people who are in an ambiguous state as they go round and round.

In a way, this song also makes me wonder if it's an extension of 'Duality', that is, on both sides. The boundaries of undefined and blurred relationships, the other side of each other. Well, something like that.

I.M: I don't completely erase that feeling even when I'm working on a regular basis. Rather than set a certain keyword from the beginning and unravel it, the mood and feeling come first. When that happens, a song comes out and a title comes out.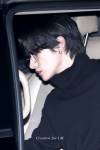 Oh, you didn't set a theme for the song from the beginning.

I.M: Yeah, that's why it takes quite a bit of time to make a song and come up with a title. Because it is not easy to condense these complex emotions into one word, and to find the right word.

Emotion rather than logic or reason, improvisation rather than planning. That's why I.M seems to be aware of the genre called jazz.

I.M: Jazz is not a trend like the past or the present, it feels like the base of my life. Jazz is always the basis for my music work.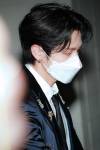 What are you listening to now?

I.M: These days, I'm actually thinking about what to listen to. Listening to music is a very happy thing, but it's something you don't even know about. Many people in the arts and sports are probably doing the same. I feel obligated to constantly find new things, and sometimes I get caught up in some kind of compulsion. These days, I'm looking for something new again. You know. There are times when such novelty is seldom noticed.

At times like that, I think it's a way to look at a completely different story instead of creating something. Changkyun has a knack for finance. As much as he sets his 30-line goal to 'buy a house'.

I.M: (Laughs) I don't have the financial resources to do financial tech. It is very natural for me to say that I have to become a better musician at the age of 30. So, I thought of a more realistic 'buying my own house'. After all, you have to be a good person to buy your own house. (laugh)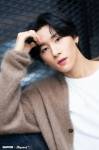 For I.M, who enjoys the time of contemplation and the time of perfect Changkyun, perhaps this turbulent time is not only coming with pain.

I.M: I admit it. It's not hard. As the reporter said, loneliness and loneliness are something to enjoy, and I think I know how to enjoy it. But sometimes it's just too hard. not seeing the fans. That's really•••.