Methavalai Sorndaeng

the restaurant has been around for more then 70 years for a reason .

This place does the classics really well.
Great dishes full of balance and flavor.
If you want to experience exceptional traditional Thai food this is the place to go.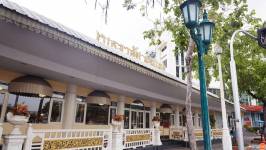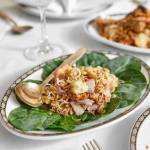 Wine Hundreds by Super Seoul Cafe

All day Korean dining cafe seoul's style with wide selection of food, drinks, beer, coffee, dessert, and BingSu! Our highlight best seller menu are Super seoul fried chicken, Spicy cabonara ramyeon, Bibimbab, Deiji-galbi, Kimchijigae, and Oppa fried rice Special zone - speak easy wine bar "Wine Hundreds" by super seoul - hidden on our rooftop and 2nd floor, every Friday & Saturday night.