The first time in South Korea, Last month I had a chance to visit the Jeju island of South Korea. It was many of my first time.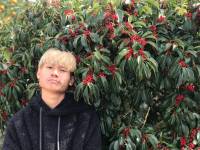 On the first day in South Korea, I went to the Hallasan mountain. It full of snow. So, my first time was touching the snow. The activity in the mountain was trekking or walked up to the top view of Hallasan. It such a good moment for me. Because The snow dropped on my head and I made a snowman. The next place was orange farm. This place was attractive like the Hallasan mountain. All of the areas full of orange trees.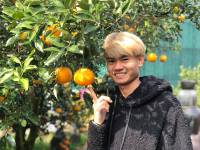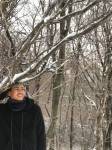 The second day, I went to the Hello Kitty Island museum&café in Jeju. This place was reunion the children's time. Everything was pink in color and Kitty's parents. It was a cute place that I never went to before. The next place was the Seongsan IIchubong. It was so amazing. Because It was accepted by UNESCO in the name one of 7 wonders of the world in new period. It was a volcano. It can't power for erupting again.
On the third day, I went to old village that had a villager living. The village had a great culture, career, and costume. The next place was Aqua planet Jeju. There was the biggest aquarium in Asia. Inside of here had a lot of sea animals. If you were young, I quite sure you had to love it so much.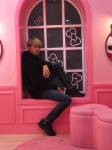 Finally, all of the places that I went to. I thought it was worth. I got a lot of new things and new experiences that I never forgot.